Top 5 Trends that Will Affect The Home of the Future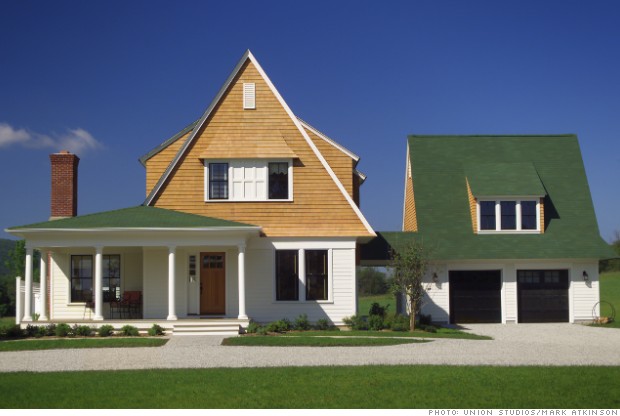 Following the Design and Construction Week in Las Vegas, CNN has outlined 5 trends that will affect the way our future homes look.
#1 Smart Homes
Seems like technology is further increasing its impact on home building. A product of particular interest is the Edge Home, which can provide users with a very detailed breakthrough of their energy consumption.
#2 Contractors Aided by the Cloud
New products are helping contractors in every part of the business process – " from invoicing subcontractors, to purchasing materials, to client interaction."
#3 Luxury is Redefined
The years following the recession have reshaped perception of luxury. The focus is less and less on "square footage, a Roman tub, or granite counters" and more on "the look for less".
#4 Practicality Enjoys More Attention
A more simplified and modern-looking design seems to be putting the McMansion out of business. Builders are focusing on practical European-like design and a lot of useable storage.
#5 Green Building is Stepping Up
While it took a long time, green building seems to be finally on the rise. More than 80% consumers say they are willing to make a slightly higher innitial investment in return for savings later on.
Read the full article in CNN Money.
The following two tabs change content below.
Victor Lance is the founder and president of Lance Surety Bond Associates, Inc. He began his career as an officer in the U.S. Marine Corps, serving two combat tours. As president of Lance Surety, he now focuses on educating and assisting small businesses throughout the country with various license and bond requirements. Victor graduated from Villanova University with a degree in Business Administration and holds a Masters in Business Administration (MBA) from the University of Michigan's Ross School of Business.
Latest posts by Victor J. Lance, President/Owner (see all)