'Tis the Season for Texas Sales Tax Bond Renewal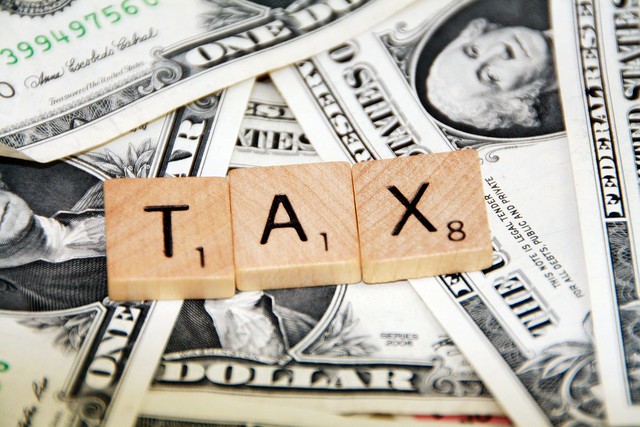 Are you a seller or a retailer in the Lone Star State? This means that it is time to start thinking about the renewal of your sales tax bond, also known as Texas continuous bond of seller. This is a confusing requirement for some but proper understanding of it can help you stay out of trouble and save you some money, so let's look at it in more detail.
Who needs to post a Texas sales tax bond?
The sales tax bond, which is a type of surety bond, is required by many types of businesses in the state as a way to make sure they pay their sales tax and declare revenue on time. If you have been required to post a sales tax bond when you issued your license this means that you will need it now as well. These types of bonds have to be renewed annually.
When should I renew my sales tax bond?
According to the State of Texas, this type of bonds expires each year on Dec. 31, so they need to be renewed beforehand. Without them you cannot legally operate your business and you can get into legal trouble.
You need to start renewal a bit earlier than the deadline as processing time can sometimes take longer, so it's best not to risk it.
How can I renew my sales tax bond?
If you have done it before, you probably know the drill. You will be contacted by the surety agency which will give you this year's quote. But since there is a little time before the final deadline why don't you try another agency?
Surety bond costs will vary not only based on your personal details but on the choice of surety agency as well. Check out our low rates by getting a FREE online bond quote – it takes seconds and doesn't oblige you in any way.
After you choose your bond provider and sign the bond form, you hand it back to them to file with the state, meaning that you are now compliant with the requirement.
How much will the sales tax bond renewal cost me?
To understand surety bond costs, you need to know two numbers. The total bond amount is the sum up to which you are liable and it is determined by the state. The premium is the percentage of the bond amount you pay to obtain the sales tax bond.
The total bond amount varies based on how much you make in sales, but the maximum possible amount is $100,000. If you made more in sales this year, the amount may be higher whereas your premium will likely remain the same unless your credit report changed as well. Premiums can vary between 1% and 17%.
Bond underwriters look into your personal credit score and credit history to determine your premium. But a good surety agent will know how to decrease your rates regardless of the situation.
Choose Lance Surety Bonds
Choose to renew your sales tax bonds with Lance Surety Bonds and you will discover the numerous benefits of working with us. Our experienced agents can give you some trade secrets on how to renew your bond for the best price. For example, did you know that demonstrating financial strength and industry experience can also decrease your bonding costs?
We work with only the most reputed surety bonds companies in the country, guaranteeing that the state will accept your bond. Or you get your money back.
Ready to start your sales tax bond renewal? Get a FREE online bond quote and follow the steps in our easy-to-use online application.
The following two tabs change content below.
Robin Kix
Robin Kix is currently the Renewal Department Manager. Since joining Lance Surety in 2014, she has helped thousands of businesses throughout the nation remain compliant at the federal, state and local level. She has significant experience supporting commercial bond lines, particularly in the automobile, transportation and construction industries. Robin and her team work together to create a positive customer service experience at the time of every policy renewal, whether that be finding the best pricing or offering additional assistance.
Latest posts by Robin Kix (see all)